So, your Shark Tank pitch has been accepted, your episode has been filmed, and you got a call from the producer to confirm your air date. Now what?
You may think that the hard work is over, but don't start celebrating just yet. There's a lot to be done to get ready for appearing on Shark Tank.
While a lot of resources out there explain how to prepare for a Shark Tank pitch and land an episode, there's not too much information about what to do once you know your episode is going to air.
The team at Human Marketing is proud to say that our client Thompson Tee successfully pitched the Sharks and walked away with a sweet deal. Thompson Tee's co-founders Billy Thompson and Randy Choi did a lot of the hard work upfront to write the pitch, secure the episode and close the deal. What the average Shark Tank viewer didn't see was the work Human Marketing did behind-the-scenes to ensure that Thompson Tee's digital marketing efforts and website were ready for the big day.
We'll share our top 5 tips to prepare for Shark Tank based on our first-hand experience.
1. Pre-Show Promotion
The benefit of airing on Shark Tank isn't just about the exposure to new eyeballs. It's also about the credibility you build and support you receive from your existing customers, email database and social followers.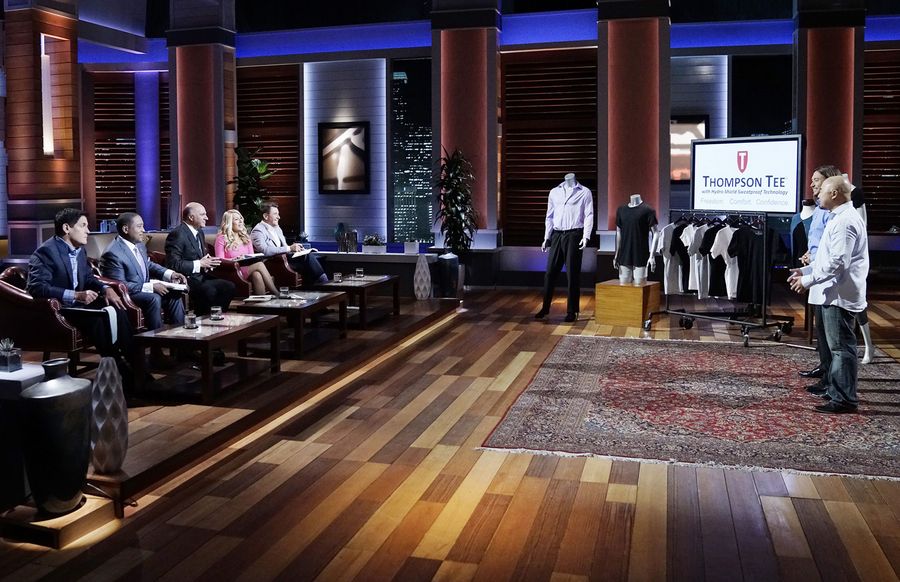 Once it's confirmed that you'll be airing on Shark Tank, your contact at ABC will provide you with guidelines for how you can participate in promoting your appearance. Here are some examples of the guidelines you must follow when promoting the episode:
You can announce your air date, but disclosing any details about the episode is a big no-no.
You can put banners on your website before the show, but you can't use the Shark Tank logo.
You can use "As Seen on ABC's Shark Tank" on your website and social media posts, but you can't use that language on any paid ads or product packaging.
In preparation for Thompson Tee's Shark Tank debut, we announced the episode by doing the following:
Sent an email to our database inviting them to watch the show
Posted on Facebook, Twitter, Instagram and LinkedIn a couple of weeks prior to the show
Created a Facebook Event to allow Thompson Tee fans to save the day and invite others to watch
Created pre-show website banners
Created a modal popup with a welcome discount to capture email addresses from Shark Tank traffic

Keep in mind that Shark Tank airs at 9 p.m. in both Pacific and Eastern timezones, which is tricky to promote. We hoped to include an email calendar invite in our email promotion so that people could add the event to their calendar, but because the show doesn't air at the same time on both coasts, we ruled this option out.
2. Server Migration & Load Testing
According to Nielsen ratings, about 5 million people watch Shark Tank. One of the biggest nightmares that you can possibly encounter during your Shark Tank episode airing is generating a ton of new website visits that your web servers aren't prepared to handle.
Here's what we did to ensure that a huge influx of website traffic wouldn't take down Thompson Tee's website:
Worked with Thompson Tee's hosting provider to migrate to a new server

—

equipped to handle over 50,000 users at a time

—

a couple weeks prior to airing
Tested that everything (page speed, logging in, adding to cart, capturing payment, etc.) works properly once we migrated to the new servers

Updated Thompson Tee's 503 splash page, in case the website went down as a result of too much traffic. Some of the examples that we liked:
3. Inventory Control
So let's say you've properly promoted your big appearance on Shark Tank and upgraded your servers to handle the major website traffic spikes. The night of the show, thousands of new people visit your website hoping to purchase your product, but your items are sold out. Disappointed, they leave your website, likely to never return again.
Don't let inventory issues derail your big TV appearance.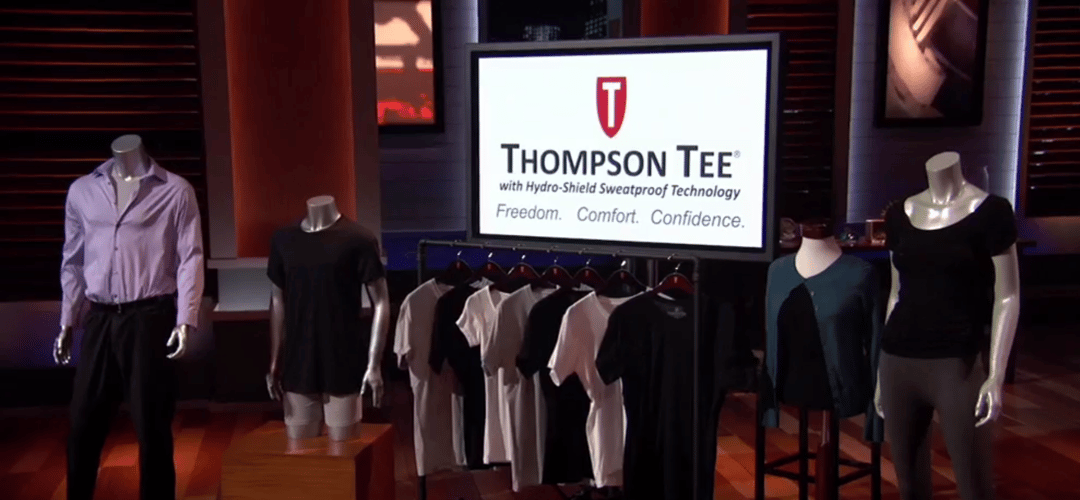 Prior to the Shark Tank airing, we ran a few promotions that were larger than average. This allowed Thompson Tee to determine the impact that an influx of orders would have on inventory. With only a few weeks prior to the episode airing, we needed a solution to handle inventory issues. While it's not recommended to make major website changes so close to the big event, we decided it was necessary to reconfigure the Magento eCommerce platform to handle back orders.
If new customers ordered something that was out of stock, the Magento eCommerce platform no longer prevented them from completing their purchase.
Another important thing to consider when planning your inventory for Shark Tank: you're most likely reaching an entirely new demographic. The products that are most popular with your current customers may not match the products that are most sought after by the TV audience. Stock up on everything, because there's no surefire way to predict what will sell.
4. Adwords and Retargeting
Most of Thompson Tee's Shark Tank revenue was attributed to Organic and Direct channels. Think about it — most people watching your pitch will pick up their phones and type your domain name into their browser or search your brand name in Google.
There are 2 other major channels that shouldn't be overlooked: Adwords and retargeting
Adwords
There are going to be people who see your product, hear your story but completely forget your brand name. For Thompson Tee, we foresaw this scenario and added some simple, descriptive keywords to our Google Adwords campaigns to help forgetful viewers who were searching for the product:
Shark Tank T Shirt

Shark Tank Sweat Proof Shirt

Shark Tank Shirt

Shark Tank Sweat Shirt

Shark Tank Shirt Sweat

Shark Tank Undershirt
Retargeting
Understanding that Thompson Tee was going to experience a drastic increase in new website visitors, we prepared to increase our desktop and Facebook retargeting budgets. Now that our retargeting pixels have these visitors cookied, we can follow them around the web and serve them ads in hopes of driving a conversion.
5. PR Outreach and Post-Show Promotion
A successful Shark Tank airing doesn't stop once the show's over. Your appearance on Shark Tank has a lot of mileage. It's important to keep the momentum going and reinforce to your audience that they were instrumental to your success.
Shark Tank airs on a Friday and many viewers record the show to watch it over the weekend. Keep this in mind while planning any post-show promotions and expect to see your website traffic to be greater than average over the weekend.
After Thompson Tee appeared on Shark Tank, we did the following to keep the buzz going:
Reached out to local news outlets and publications to coordinate interviews with the founders
Sent promotional emails with a coupon code to new contacts (non-customers) acquired during Shark Tank weekend
Sent a personalized thank you email to the existing customer base, from the founder
If you'd like to learn about how we can prepare you for your Shark Tank debut...