During Black Friday and Cyber Monday (BFCM), ecommerce marketers don their battle gear to fight for limited ad and inbox space.
Your ecommerce marketing strategy, content and design become your defense as you clash with thousands of businesses vying for your potential customers. To help you compete in this space, we're sharing 15 Black Friday and Cyber Monday campaign ideas to boost your brand's visibility:
Last year, total Black Friday revenue came in at $9 billion. That's a 22% increase from the previous year. Cyber Monday revenue reached $10 billion, making it the biggest ecommerce day in US history. With similar potential earnings on the table for Black Friday 2021, you need a battle plan to cut through the noise and win out more sales.
In 2019, we spent months strategizing our ecommerce Black Friday and Cyber Monday plan for Facebook, email and CRO to increase sales for one client. Below, we share the tactics we used to achieve the following results:
40% YoY revenue growth

75% YoY increase in email revenue

7X ROAS on Facebook

65% YoY increase in website conversion rates




What to Know Before Creating a Black Friday Ecommerce Strategy
The holiday season is a field day for marketers — meaning all bets are off. If you want to hold your own in this competitive market, here's what you should know as you head into the Black Friday season:
Start planning at least 6 months in advance: Seriously. You need ample time to prepare your site, develop your strategy and assets and ensure you have a foolproof plan in place to earn as much revenue as possible.
Expect higher CPM (cost per thousand impressions) for Facebook: The competition on Facebook becomes fierce during cyber week.

CPM rates

are 50% higher on average over this week, which can tank your return on advertising spend (ROAS) if not considered.
Prepare for higher paid budgets: Black Friday and Cyber Monday are tremendous revenue opportunities and draw more competition across all channels. Expect higher costs and increased budgets across your paid channels to capitalize on the opportunity at hand.
Ready to plan for Black Friday ecommerce domination? Here are 15 ecommerce marketing ideas to send sales soaring over Black Friday and Cyber Monday.
1. Invest in Prospecting Campaigns Ahead of Time
Retargeting your website visitors should be core to your Facebook strategy. These visitors have expressed interest and intent to buy.
But before you can retarget prospective customers over the holiday season, you need to build the audience well in advance through prospecting campaigns.
During the fall, allocate more ad spend to prospecting campaigns (in the past, we've elected to bump investments from 15% of total ad spend to nearly 40%).
Leverage conversion objective campaigns and the Facebook algorithm will handpick users who fit your detailed targeting criteria and who have also shown signals they are likely to purchase from Facebook ads.
You should also use this opportunity to understand how customers use your product. For instance, are they buying your product as a gift or using it for themselves? By testing the use case messaging before BFCM, you can make sure your campaign resonates with your audience.
Summary: In the months leading up to BFCM, build up the audience you plan to retarget once the holiday season rolls around. This audience will be more primed to buy compared to fresh prospects who are seeing your ads for the first time.
2. Ramp Up Retargeting Spend During Black Friday & Cyber Monday
Repeat buyers account for nearly half of a company's Cyber Weekend sales and almost two-thirds of total revenue. This proves why retargeting is a critical move as you approach BFCM.
During the week of Black Friday, you can hit those users who clicked with a retargeting conversion campaign when they are more likely to purchase and when you have your deepest discounts.
Since these users are now familiar with your brand, they have a higher chance of converting, which will help make those increased CPM rates worth it.
Through investing early on in prospecting campaigns and ramping up retargeting spend, we achieved a 700% ROAS during the week of Cyber Monday for one of our clients.
Summary: Increase your retargeting budget for BFCM season. If you followed our first tip, you should have a substantial audience that is now ready for retargeting.
3. Promote "Early Access" Black Friday Deals
Email will continue to be the highest-converting channel.
But with 116.5 million emails sent on Black Friday, not even witty subject lines will help you stand out against your competitors.
Consumers know that the best deals come on Black Friday and Cyber Monday. But your emails can get lost in the endless sea of promotions as you square off with every ecommerce business on Black Friday.
Email your deals a week early to offer engaged contacts an "exclusive" offer.

Retailers like Walmart have already started to creep into Thanksgiving and give their customers a chance to cash in on Black Friday deals early. We adopted this strategy for our client to reduce competition for inbox space and increase visibility.
Summary: Email exclusive deals to your engaged contacts one week early. Doing so will help your emails stand out from the millions that are sent on Black Friday.
4. Don't Spam Subscribers
Sending emails is an obvious way to increase revenue. But you can't spam your database.
Some of your contacts might be highly engaged with your emails, while others are ignoring them completely. The best way to ensure you're not overdoing it is to segment your list. Breaking up your email audience will allow you to automate elements like email frequency and make it easy to personalize your messaging.
If your email marketing platform allows for it, take advantage of any "preferences" features too. This includes the ability to send subscribers only the types of emails they elect to receive, leading to improved open rates and conversions.
Summary: Be cautious not to email all your contacts multiple times a day to prevent ruining your sender reputation.



5. Email Engaged Contacts More Often
Tools like Klaviyo let you leverage engagement data to get in front of customers who are ready to purchase.
For example, we only send multiple emails to contacts who clicked a previous promotion email but didn't purchase. These contacts are more likely to buy than contacts who don't engage at all.
Emailing only engaged contacts twice per day allows us to send more emails while keeping engagement rates high.
Compared to emailing the entire database, this alternative approach produced the following results for one of our clients:
165% higher open rate

95% increase in click-through rate

35% increase in dollar per recipient




Summary: Only send multiple emails to contacts who opened a previous promotion email but did not follow through with a purchase.



6. Double Down on Emails on High-Volume Days
To squeeze the most revenue out of email while keeping sender reputation intact, send multiple emails on the days with the heaviest competition, including Thanksgiving, Black Friday and Cyber Monday.
Taking this approach isn't in direct opposition to our "don't spam your contacts" tip. It's actually a clever way to avoid getting lost in a customer's inbox (which is getting inundated with the BFCM emails and promotions of other businesses). Sending only one email on these high-competition days almost ensures your subscribers will miss it. If you can't beat 'em, join 'em.
Summary: On Thanksgiving, Black Friday, and Cyber Monday (when competition is at its highest), send multiple emails to avoid your messages getting buried.



7. Offer Discounts Consistently Throughout the Sale Season
To earn more sales over Cyber Week, you must make discounts compelling and consistent.
You don't have to develop unique promotions for early access, Black Friday and Cyber Monday. We kept discounts consistent, but sales continued to spike throughout the week.
Summary: You don't need to have multiple different promotions running; the important piece is keeping your deals consistent.

8. Hit All Your Channels and Revamp Website Pop-Ups
To maximize the reach of your BFCM campaign, promote your offer across every channel, including Facebook and Instagram ads, emails and social posts.
On your website, make sure your special offer is front-and-center to bolster sales.

You should, however, be cautious when introducing sitewide sales while also running pop-up offers.
Most ecommerce businesses use pop-ups to capture new traffic and turn them into contacts to later nurture. Those pop-ups usually have discounts, but if you're running a sale with a higher discount than the pop-up, the mixed messaging can be confusing.
Pop-ups are intrusive but often forgivable when they include special offers. However, if you're sending traffic to your site for a huge BFCM discount, having a, "10% off" pop-up can turn off or confuse potential customers.
Here are some solutions to keep your pop-up up while running your biggest sale of the year:
Set your sign up offer to be the same as the sale (but not stackable)
Change the language to encourage saving the coupon for future use.
Change the language to prompt visitors to join your SMS program where they can get early bird access to similar sales or receive notifications about new deals
Summary: Promote the same offer across all your channels, including social media, email, and your website. However, be sure to review and replace website pop-ups (if necessary) to avoid confusion and conflicting discount information.



9. Check and Improve Your Site Speed
One of the biggest reasons visitors bounce is because your website loads too slowly. If you've gone through a redesign, installed new plugins or have unnecessary javascript, your website might be chugging along instead of loading quickly.
Fortunately, free tools like Google's PageSpeed Insights Tool can help you pinpoint areas that need improvement so you can prime your site for the holiday shopping season,
Summary: Scan your site for performance issues that may be bogging down your load times, so you aren't left in the dust once online shopping takes off.



10. Audit Your Website Conversion Funnel
It's easy for potential customers to get stuck in the conversion funnel.
Corinne Watson, Partner Content Marketing Manager for BigCommerce, said it best: "In this age of ever-increasing online competition, it's important to make sure you're accounting for the whole customer experience — not just getting people to visit your website."
To maximize your paid marketing investments, ensure your site is optimized to help visitors through the purchase funnel. If all the pieces of your site are working smoothly together, you're more likely to earn a sale.
Summary: Look closely at where you are losing customers in the purchase process. These insights will allow you to make valuable improvements to your site and potentially recover those lost leads.



11. Remove Unnecessary Plugins and Javascript
Like most marketers, you test new plugins and software platforms throughout the year, but not every tool makes the cut. However, leaving unnecessary plugins and javascript on your website slows it down.
A few months before BFCM, audit your website to remove javascript and plugins you aren't using to improve website speed. Complete all your updates well in advance and take several opportunities to test that everything is in working order. You don't want to be making significant changes to your website once the holidays roll around.
After removing javascript and plugins that were no longer in service, we improved our client's average page load time by 12.31% MoM. When looking at YoY metrics, this enhanced the average page load time by 16.61%.
Summary: Get rid of unnecessary plugins and javascript impacting your page speed, but allow yourself time to test your site before the serious shopping is underway.



12. Evaluate Your Checkout Page
Getting prospective customers to your site is only half the battle. You need to provide a speedy experience to get visitors to the finish line.
Conversion rate optimization is a year-round task that needs to happen consistently. One of the biggest pushes we made before was updating the checkout page.
Making checkout faster and easier eliminated numerous friction points in the purchase process.
Summary: Go through your website's checkout process and highlight areas of improvement. A simple, easy-to-follow checkout is a huge part of increasing conversions.



13. Refresh Your Product Pages
Your product pages and category pages need to reflect value to compel new visitors to purchase.
Conduct a fresh audit of your product pages. Are the images compelling? Do the product descriptions cover the features people care about? Is the CTA clear?
In the past, we infused our client's product pages with additional details and elevated the design to feel more luxurious to reflect the product's premium quality. These page updates were all accomplished months before BFCM.
With those changes, we saw the conversion rate increase by 65% YoY for BFCM alone. In November, we saw a 52% increase in conversion rate.
Summary: Invest time in beautifying, simplifying or adding detail to product pages to make them more compelling and streamline the buying process.

14. Enable Google Address Auto-Filler at Checkout
Your checkout page should be as seamless as possible to eliminate distractions and focus users on completing their purchases.
Ensure Google's address auto-filler is set up on your checkout page to automate this unnecessary step and get first-time customers to purchase faster.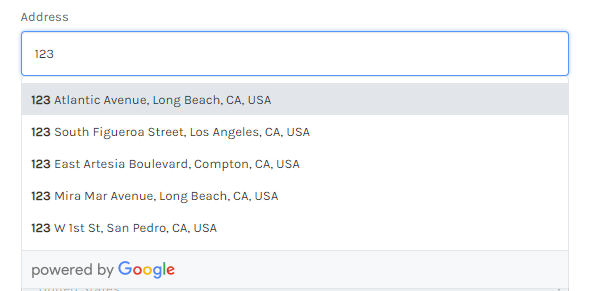 Summary: Auto-fill is your friend. Enable this tool on your checkout page to make the buying process easy for your customers.



15. Test Website Changes Months Before the Holiday Season
You need to give yourself enough time before Black Friday and Cyber Monday to make and test changes to your site.
By baking in enough time for the changes, you can track if you're improving the conversion rate. If you start to see a decline in conversion rate, you have enough time to revert any changes and continue testing.
Summary: Leave yourself enough time to test your changes, find unexpected errors and make adjustments to your site.

Preparing Your BFCM 2021 Battle Plan
Black Friday and Cyber Monday 2021 are fast approaching, and preparing as early as possible will give you enough time to test and tweak to get the best results possible when it counts.
All the strategies we implemented took months of preparation and testing. In doing so, our client saw 40% revenue growth compared to the previous year's Black Friday and Cyber Monday campaigns.
If you need help creating a Black Friday and Cyber Monday strategy unique to your ecommerce business, Human is here to help!
As a full-service inbound marketing agency in Orange County, we tackle everything from ads, email and CRO to SEO, social media and content marketing.