With more than one billion people actively using Facebook, it makes sense to promote your products and services where people spend a lot of their time. Getting started with Facebook marketing can be a challenge, especially if you've only been a consumer and have never seen the business side. This is the first post of a series of helpful Facebook marketing tips to help you start effectively leveraging Facebook.
Retargeting is the first stepping stone to putting Facebook to work. It can take multiple touch points to convert a visitor into a customer. Serving ads to people who have already visited your website is the lowest hanging fruit. They might have been doing research, looking around or don't need your product or service right away — it's important to put your ads where people spend their time. It doesn't matter if you're selling organic gluten-free dog treats or Microsoft services, your potential customers are going to be on Facebook.
Creating Custom Audiences
Getting specific as possible with your retargeting ads will help your website visitors turn into customers. The best way to do this is to create custom audiences based on URLs that have been visited.
1. Go to "Audiences" under "Assets" in the menu

2. Create a new custom audience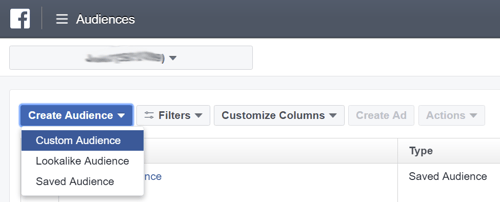 3. Click "Website Traffic"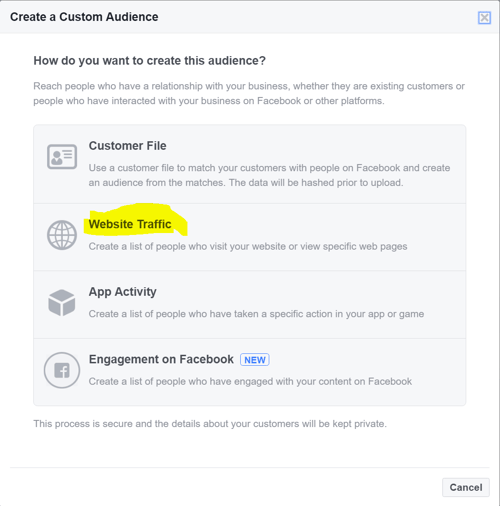 4. Click "People who visit specific web pages"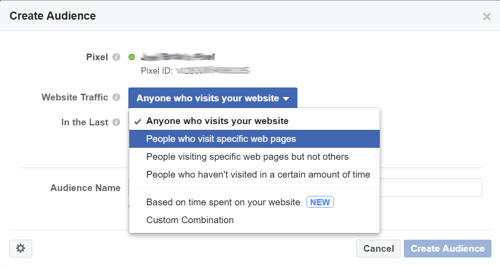 5. Then enter your URL that you want to track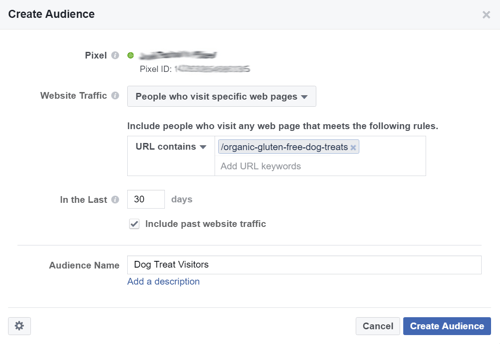 Repeat this process for all the URLs that you want to track. To track all of your website visitors, choose the "Anyone who visits your website" option in the "Website Traffic" drop down. Just remember, driving people to specific products that they have shown interest will convert better than just sending people to your homepage.
Tracking Conversions
It's important to track conversions you've won in Facebook ads. This way you can test different types of ads, turn off the ones that aren't working and increase the budget on ads that are performing well.
1. Go to "Custom Conversions" under "Measure & Report" in the menu

2. Click "Create Custom Conversion"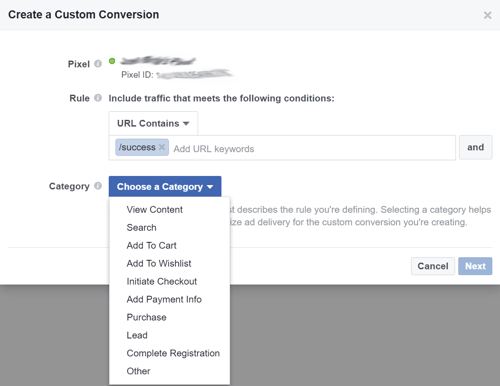 3. Name your conversion. You can also set a conversion value so you can see ROI in Facebook reporting.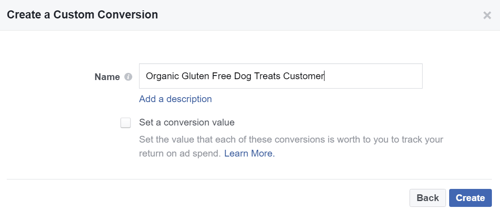 You're all set to start creating and tracking your Facebook ads! Staying in front of your website visitors is a great way to stay top of mind and put your products in front of people who have already shown interest in what you have to offer. If you have more questions about Facebook marketing, contact us now and we can help you turn Facebook into a money-making machine.
Stay tuned for the next installment of Facebook marketing tips!