What Is Relationship Marketing?
Relationship marketing is defined as a marketing technique that focuses on building a human connection between a brand and its customers, encouraging customer retention, loyalty and satisfaction.
Traditional marketing is about what your customers can do for you and how much revenue you can squeeze out of them. As the world becomes more technological, consumers are more informed, educated and empowered. Customers today crave a break from all their tech and seek brands that speak their language.
Effective relationship marketing plays a big role in increasing your customer lifetime value (LTV).
It all begins with developing buyer personas and understanding your customers' needs, wants and pain points. Once you can uncover your top customer cohorts, you can start segmenting your customer database and executing real relationship-centric marketing.
Relationship Marketing Examples
Relationship marketing is like a romance between a brand and its customers; it follows the natural progression of a romantic relationship. Here are the key steps to relationship marketing:
Relationship Marketing Stages
Attraction: The brand and the consumer lock eyes.
Connection: The brand pulls it together, plays it cool and speaks to the consumer in a way that pique's the consumer's interest. The consumer's heart skips a beat and they want to learn more.
Dating: The brand wants to get to know the consumer a little better, so it asks for the consumer's information. It asks if it can reach out. If the consumer says no, the brand has to go back to step 2 and re-establish a stronger connection first. The consumer takes the brand more seriously as a potential partner, but is still weighing out its options.
Relationship: The consumer and the brand make it official! In this level of their relationship, there is an equal give-and-take, but it must always be equal. If the consumer doesn't want to give, then the brand shouldn't try and take. The brand should go back to step 3 and continue to court the consumer until they're ready for something more serious.
Marriage: The consumer and the brand are in a life-long, committed relationship and they live happily ever after... almost. Marriages are hard work and revolve around effective communication – primarily listening. The brand must put in the work to achieve eternal happiness with the consumer. The consumer will discover its pet peeves with the brand (too many emails, not paying attention to their preferences, not listening to their complaints). However, if the brand can take feedback and improve for the better, this will be the most fruitful stage of a relationship.
To help you put your relationship marketing strategy into practice, we've gathered the top 4 best relationship marketing examples as they relate to the various stages of the inbound marketing funnel.
1. Attracting Customers
Relationship marketing begins with the first impression of your brand that customers see. Whether that is a blog post you rank for organically or a Snapchat Geofilter Ad, every impression counts.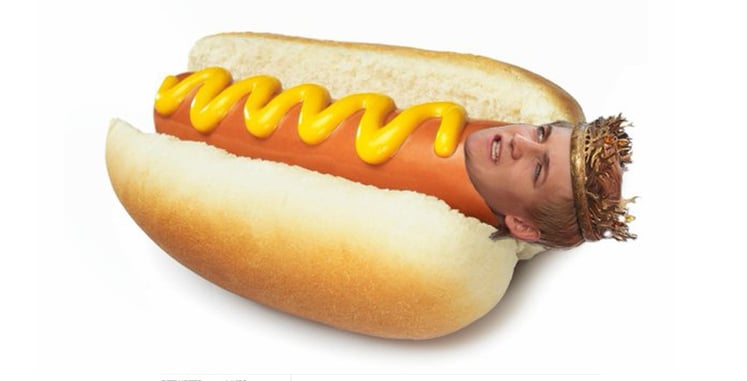 HBO won a Webby Award for Best Overall Social Presence for Game of Thrones. The purpose of the campaign was to engage new fans and build momentum of the release of the fifth season. Game of Thrones' devoted fanbase made it easy for HBO to build and showcase user generated content (UGC), further enhancing fans' relationship with the television series. Season 5 of Game of Thrones was not only HBO's most-watched premiere, but also its most social premiere.
2. Converting Customers
For ecommerce brands, it's critical to have a user experience that vibes with your customers. One unnecessary friction point in the checkout process will send that potential long-term customer relationship out the door and over to Amazon.
It's a common misconception that B2C brands cater to a more visual audience than B2B brands. A clear and easy way to stand apart as a B2B company in the digital world is to have a visually stunning website, designed to convert traffic into leads.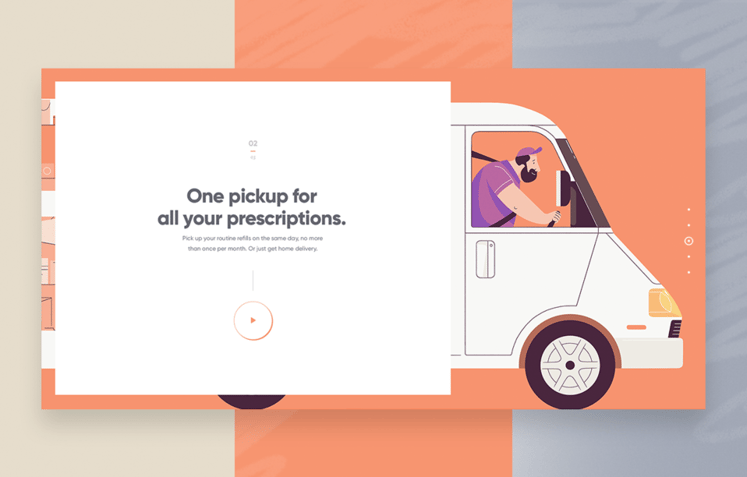 The FWA awarded PrescribeWellness as its Website of the Day. PrescribeWellness is a B2B company that works with local pharmacies. The brand created a separate site to connect new patients to pharmacies it wants to work with. This website is designed for a consumer audience in mind, but its real purpose is to drive up PrescribeWellness' value in the eyes of prospective leads. To potential pharmacy clients, PrescribeWellness is now a hero.
3. Retaining Customers
If you're an online retailer, the relationship begins once the purchase is made. Customers today expect a magical unboxing experience, lightning-speed order fulfillment and bend-over-backwards customer service.
There is an exhibitionist/voyeuristic element to unboxing. Not only do people love receiving a specially boxed package, but they also love watching others unbox. There are even YouTube accounts dedicated solely to the unboxing experience.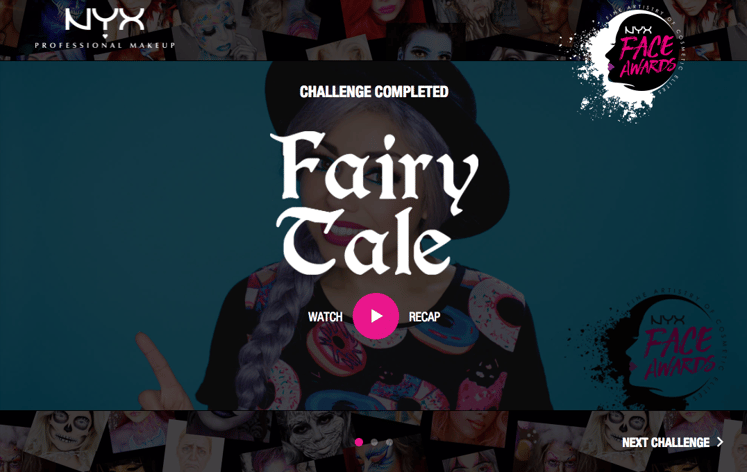 NYX Cosmetics blended the perfect mix of UGC and unboxing in its NYX FACE Awards unboxing challenge. NYX sent out packages for YouTube influencers to open on their channels and turned it into a contest to select its Beauty Vlogger of the Year. NYX's FACE Awards took the influencers out of the digital platform and flew 6 finalists to Los Angeles to present one of their videos live at the award show.
4. Delighting Customers
It's not enough to stop at customer retention. You should have post-purchase email automation and a loyalty program in place to turn your repeat customers into brand advocates. Ongoing email nurturing is an obvious component of inbound marketing that many companies overlook. The quality, content and value you deliver to your customers' inbox can make or break your customer loyalty and lifetime value.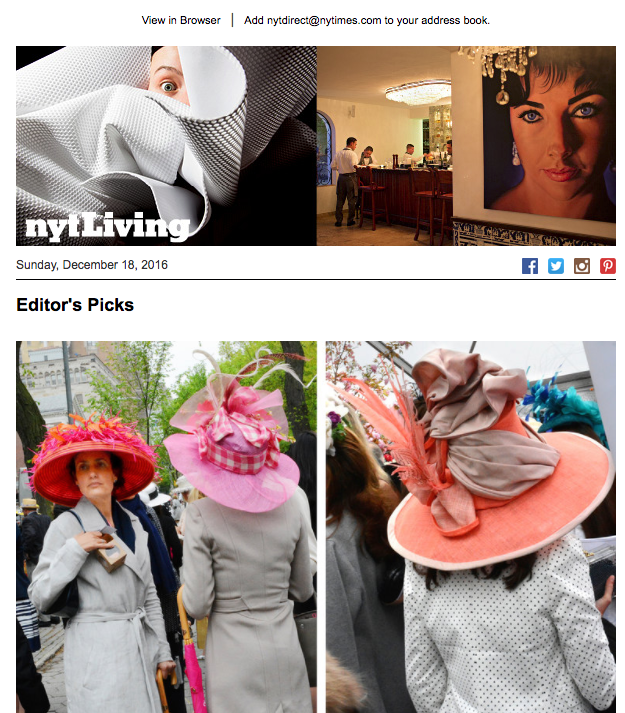 Turning to the Webby Awards again for inspiration — a daily routine taught to me by Hulu's former product and user experience designer — I want to call out the Webby's Best Email Newsletter, NYT Living by the New York Times. We've all heard stories of newspapers being a dying medium. Amid a rapidly changing digital climate, the New York Times made a quick and successful pivot to adapt its hardcopy content to an email newsletter format. The New York Times newsletter subscription is packed with fresh content. It's all about having a true magazine/newspaper subscription, right to your inbox.
Relationship Marketing Prediction: Transparency
As buyers become equipped with more ammo to make informed decisions, they have an increasingly disproportionate share of purchasing power. Your customers crave relationships with brands they can trust. With big brands like Facebook and Google having access to the most private details of our lives, there will be a big shift toward employing more transparency in marketing.
At Human Marketing, we pride ourselves on being a relationship-driven marketing agency from day one. Our clients refer to us as their outsourced CMO, and we work as if we're their internal marketing department.
If you'd like to learn about how we can employ relationship marketing strategies similar to the ones described in this article...